ES3588 - Stella Multifunction Stainless Steel Watch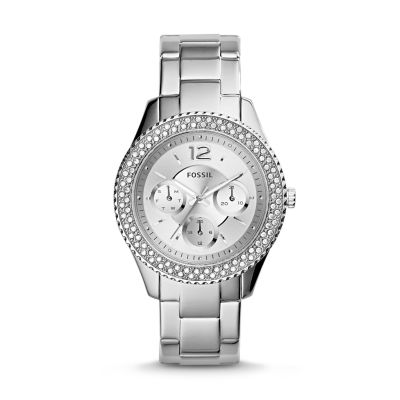 Spotlight stealer, statement maker—Stella arrives in always sophisticated silhouettes and classic designs. Refined with a new dial circled by 92 sparkling stones and polished steel bracelet, it's a go-to wrist essential that's easy, effortless and elegant.


Get our special Mother's Day gift wrap for free with any full price women's watch purchase.