ES3497 - Stella Multifunction Silicone Watch – Electric Blue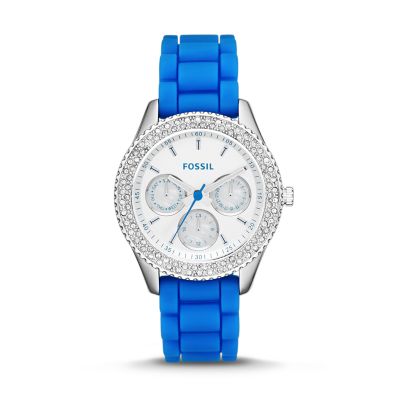 Steal the spotlight with Stella! A true statement piece - our sophisticated watch is a definite must-have in electric blue and striking steel.

Did you know this watch's strap is interchangeable? Check out all compatible 18mm watch straps for this design, or see all of our interchangeable watches for more shapes and styles.