ES3465 - Riley Multifunction Stainless Steel and Leather Watch – Gold-Tone and Gray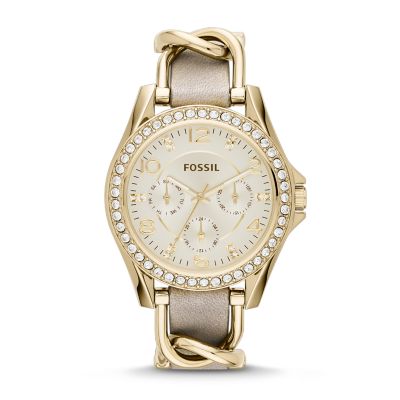 Riley plays with proportion in a sophisticated way. Signature D-links interlock with a skinny gray leather strap and bold, round dial for a stylish look all its own.

Did you know this watch's strap is interchangeable? Check out all compatible 18mm watch straps for this design, or see all of our interchangeable watches for more shapes and styles.