ES3483 - Special Edition Electro Tick Digital Leather Watch - White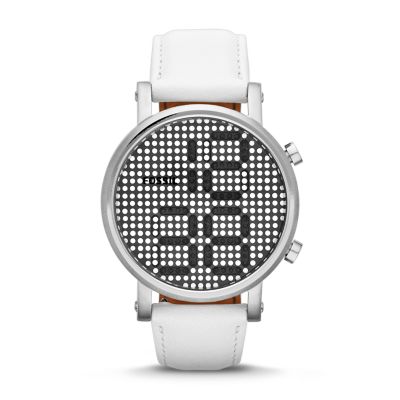 A kinetic combination of an exquisite glitz dial and digital numbers—our Special Edition Electro Tick timepiece brings a playful futuristic finish to your wrist while ensuring that you don't miss a moment.

Did you know this watch's strap is interchangeable? Check out all compatible 20mm watch straps for this design, or see all of our interchangeable watches for more shapes and styles.