ES3540 - Wrist Pop Three-Hand Date Leather Watch – Tan with Brown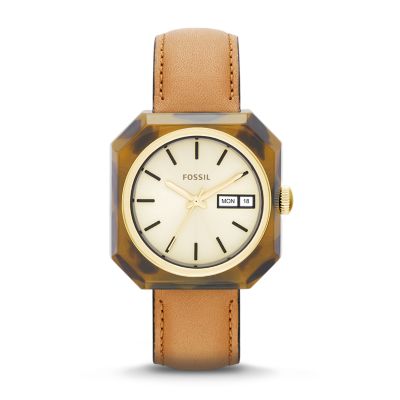 For a refreshing break from brights, put it in neutral! Paired with a natural leather strap, this timepiece features a polished tort nylon case and highly scratch-resistant crystal.

Did you know this watch's strap is interchangeable? Check out all compatible 18mm watch straps for this design, or see all of our interchangeable watches for more shapes and styles.