AM4547 - Cecile Multifunction Stainless Steel Watch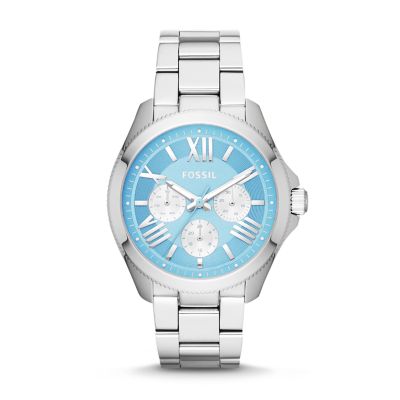 Take a cue from the deep blue with our ready-for-anything Cecile. With classic dials and bold accents splashed in a cool coastal hue, it's a go-to wrist essential from work to weekend.

*Modeled after vintage clocks, our Roman numerals are uniquely designed to provide artistic balance to the dial. In order to create a sense of depth, we also layered the sub-eyes over the numerals, which gives them the effect of being cut off.