AM4598 - Cecile Small Three-Hand Stainless Steel Watch - Gold-Tone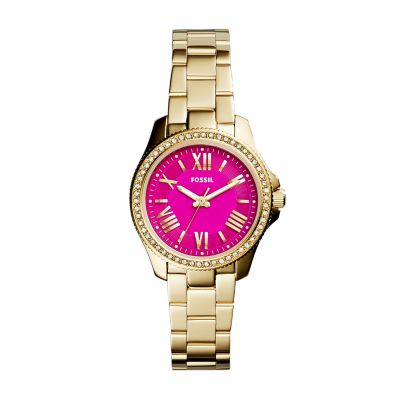 Refined and reinvented for fall, the chic Cecile arrives in a new petite size that lends itself perfectly to office attire and party dressing. Fifty-four sparkling stones and Roman numerals modeled after vintage clocks prove it's timeless in more ways than one.

*Modeled after vintage clocks, our Roman numerals are uniquely designed to provide artistic balance to the dial. In order to create a sense of depth, we also layered the sub-eyes over the numerals, which gives them the effect of being cut off.