SDI5173 - Floral Thermos Duo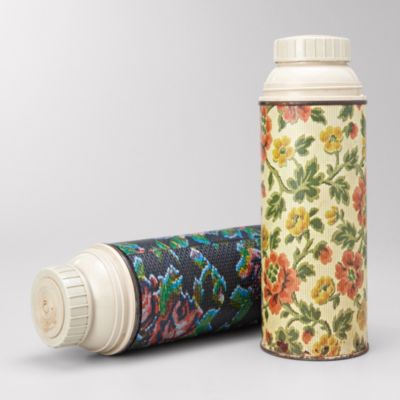 These Floral Thermoses are a classic addition. We think they would look marvelous in a kitchen or a retro-inspired room.

This is a second-hand vintage item. It is unique and we only have one. This unique item is being sold "as-is" with no warranty. It cannot be returned. It is sold as a decorative item only. Not recommended for use as a beverage container.