SDI5251 - Portable Record Player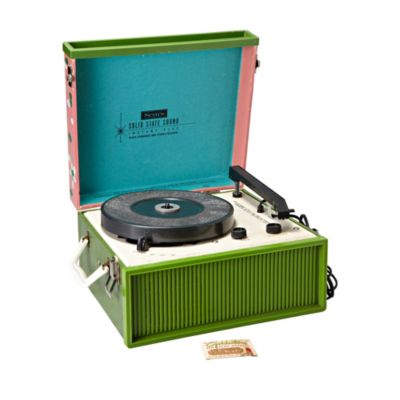 No matter the decade, this Portable Record Player from Sears Solid State Sound is a classic. We're not sure if it still plays, but we know it would make a great decorative addition to any room (we love the hand-painted floral design).

This is a second-hand vintage item. It is unique and we only have one for sale. This unique item is being sold "as-is" with no warranty. It may or may not be in working condition. Non-working items may not have all parts. Electrical items may have a cut electrical cord. Buyer assumes all risk associated with use of the item. Item cannot be returned. Sale is final.