SDI5386 - Vintage Leather Doctor's Bag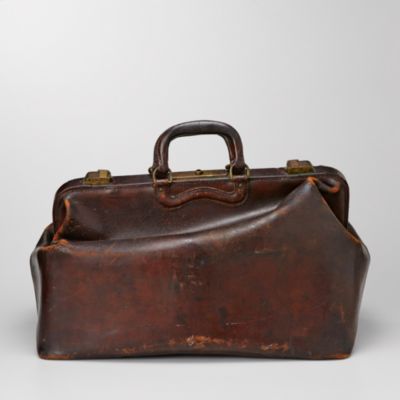 We love the timeworn, rich leather of this vintage doctor's bag. It's a little worn on the inside, but we think that just adds to its vintage appeal.

This is a second-hand vintage item. It is unique and we only have one for sale. This unique item is being sold "as-is" with no warranty. It cannot be returned. Sale is final. Not available to customers in California.