ES3141 - Heather Leather Watch - Sand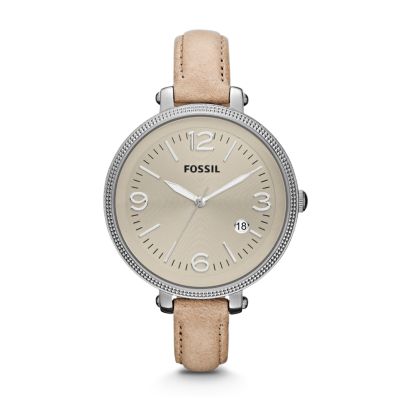 We've put our own spin on the traditional boyfriend timepiece by juxtaposing a classic dial with a super-slim leather strap. A polished stainless steel dial makes this Heather watch perfect for her.

Did you know this watch's strap is interchangeable? To check out our 12mm strap options, click here.