ES2996 - Stella Multifunction Leather Watch - Tan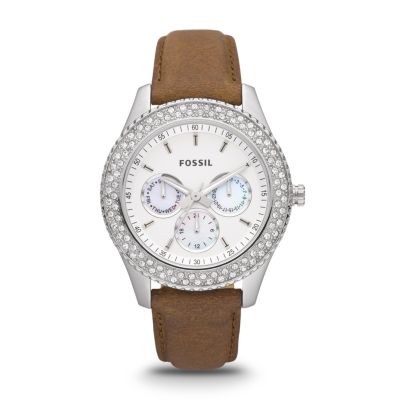 Add a touch of glamour to your look with this matte and shiny stainless steel watch. A convertible tan leather strap makes this boyfriend-inspired Stella a must-have for every day. This Stella watch also features a multifunction movement.

Did you know this watch's strap is interchangeable? To check out our 18mm strap options, click here.