SDI6183 - Vintage Iron Weight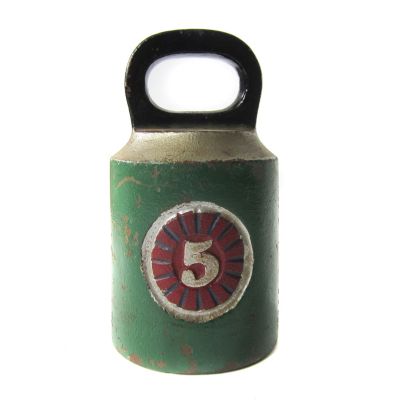 Molded from antique iron, this hand-painted, five pound weight is a perfect vintage addition to a desk or shelf.

This is a second-hand vintage item. It is unique and we only have one. This unique item is being sold "as-is" with no warranty. It cannot be returned.