FS4886 - Grant Chronograph Leather Watch - Black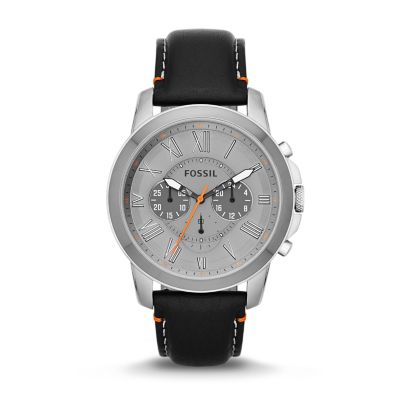 A classic watch never goes out of style, and our Grant is no exception. Dashing in design and simple in silhouette, we've updated this time-honored timepiece with supple leather and handsome Roman numerals.

*Modeled after vintage clocks, our Roman numerals are uniquely designed to provide artistic balance to the dial. In order to create a sense of depth, we also layered the sub-eyes over the numerals, which gives them the effect of being cut off.

Did you know this watch's strap is interchangeable? Check out all compatible 22mm watch straps for this design, or see all of our interchangeable watches for more shapes and styles.