Madrid x Fossil Limited Edition Skateboard
Virtual Personal Shopping Is Here
Schedule a virtual shopping experience with a sales assistant!
Product Details
Material:
Canadian Maple Wood
Primary Colour:
Light Brown
Measurements:
32.5" L x 8.25" W
Details:
Skateboarding is a high risk activity. Proper safety gear should be used at all times.
View More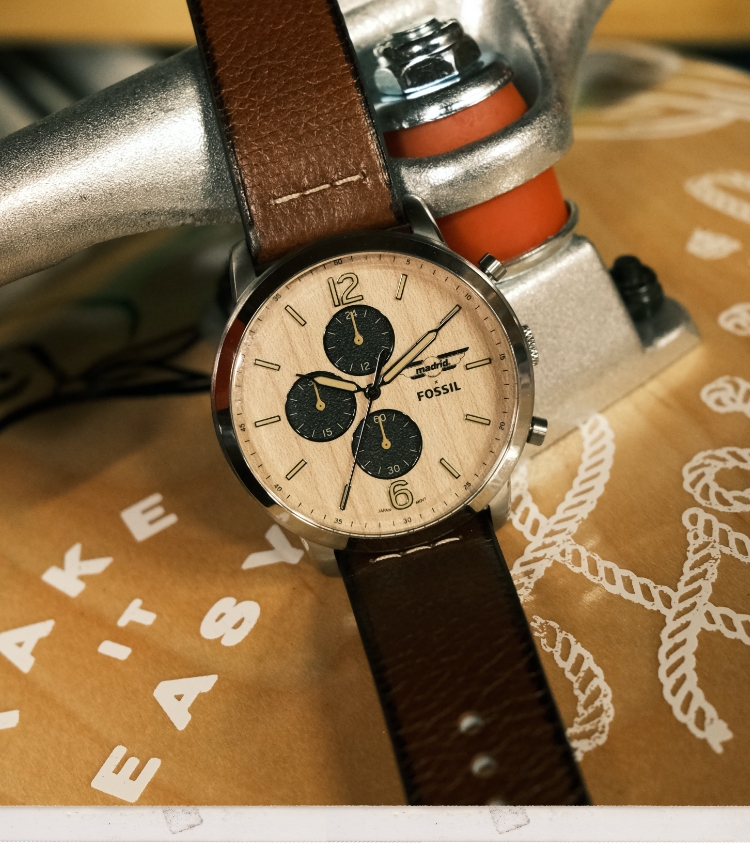 In a salute to skateboarding, we're celebrating Madrid's legendary history with an exclusive collaboration.
The box set includes a skateboard-inspired
chronograph watch with a maple wood-like dial
finish and textured subeyes that mimic grip tape,
a bottle opener and a real maple wood
fingerboard, decked out in a pattern reminiscent
of Madrid's '80s-era graphics.
SHOP NOW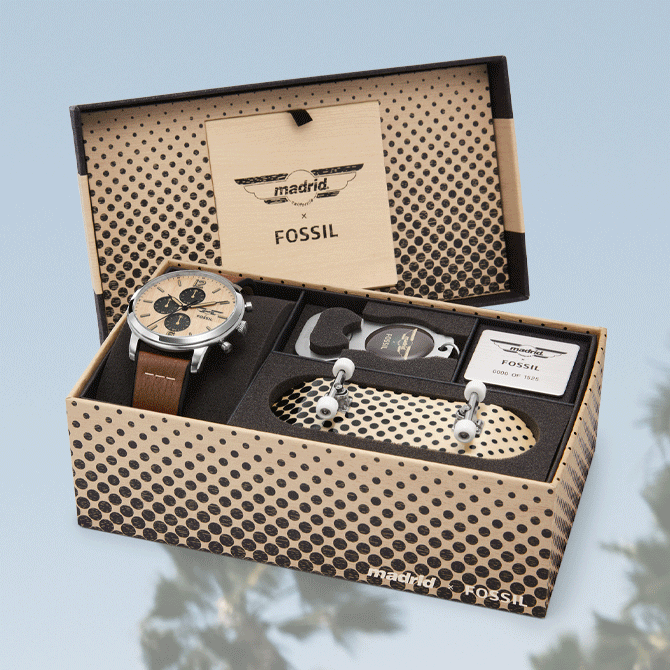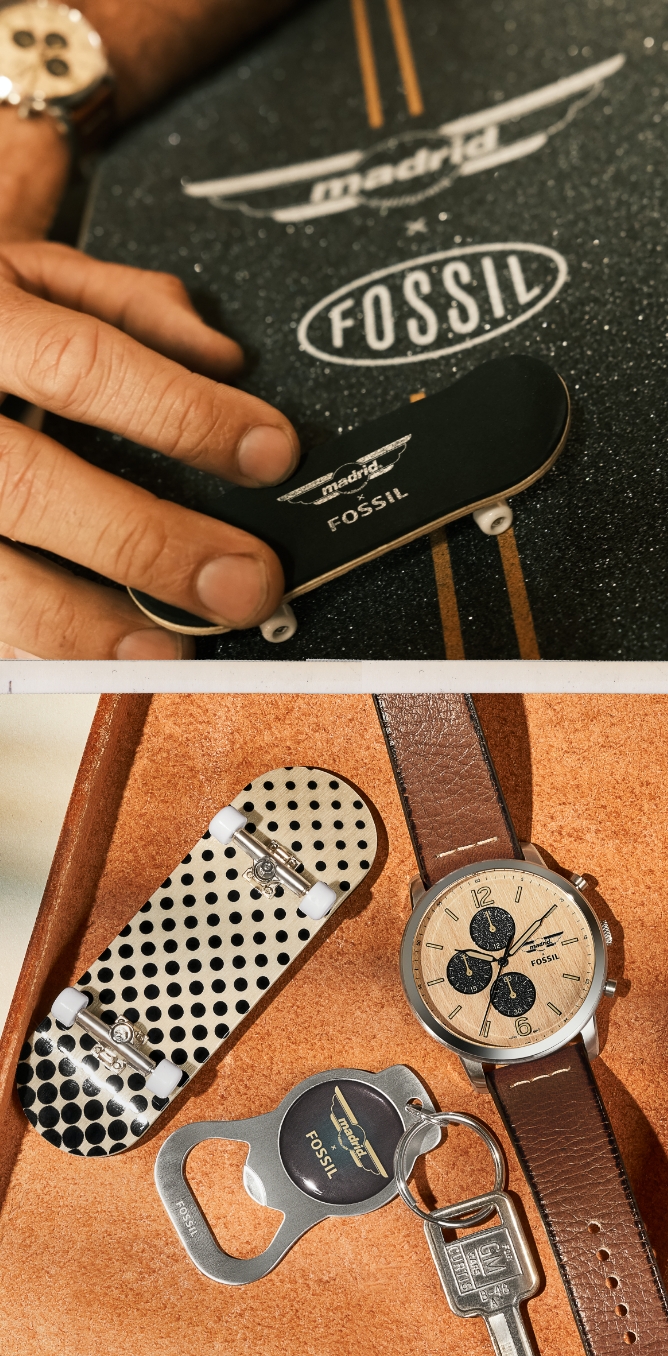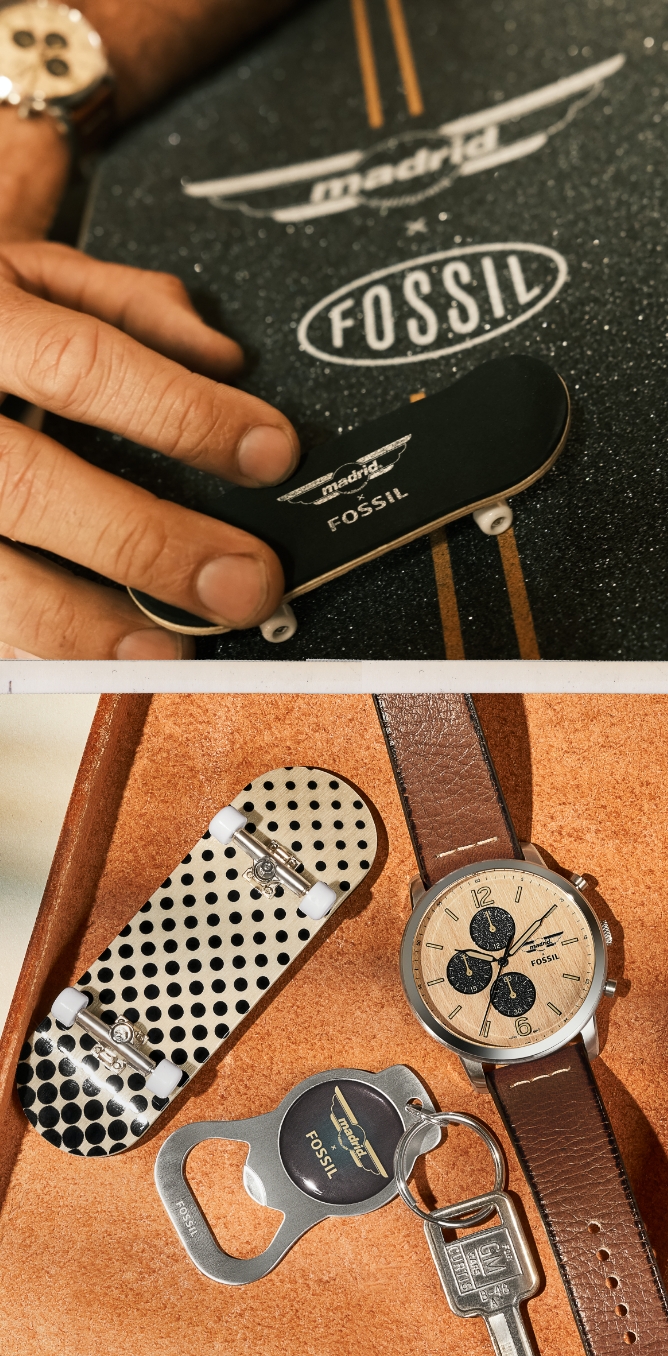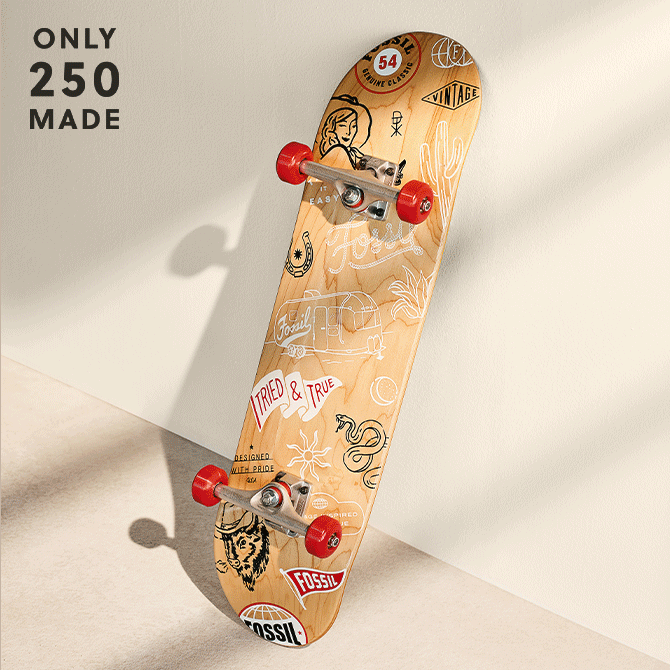 Nice Wheels
We teamed up with the skateboard making
experts at Madrid to create an exclusive
board featuring our classic, heritage graphics
– a nod to our love for all things vintage.