Staple X Fossil Limited Edition Nate Sundial Pigeon Grey Silicone Watch
In collaboration with Jeff Staple, this 44mm limited edition Nate features a black satin dial, sundial movement and pigeon grey silicone strap.
Product Details
Strap Colour:
Black, Grey, Red
Case Water Resistance:
10 ATM
Case Material:
Stainless Steel
Strap Fashion Colour:
Pigeon Grey
Interchangeable Compatibility:
22 mm
Closure:
Roller Bar Strap Buckle
Strap Inner Circumference:
200 +/- 5 mm
View More

Discover our exclusive collaboration with creative icon and streetwear pioneer Jeff Staple.
"The collection celebrates Fossil's vintage heritage
merged with STAPLE's point of view to create something
completely new for the ultimate watch collector."
- Jeff Staple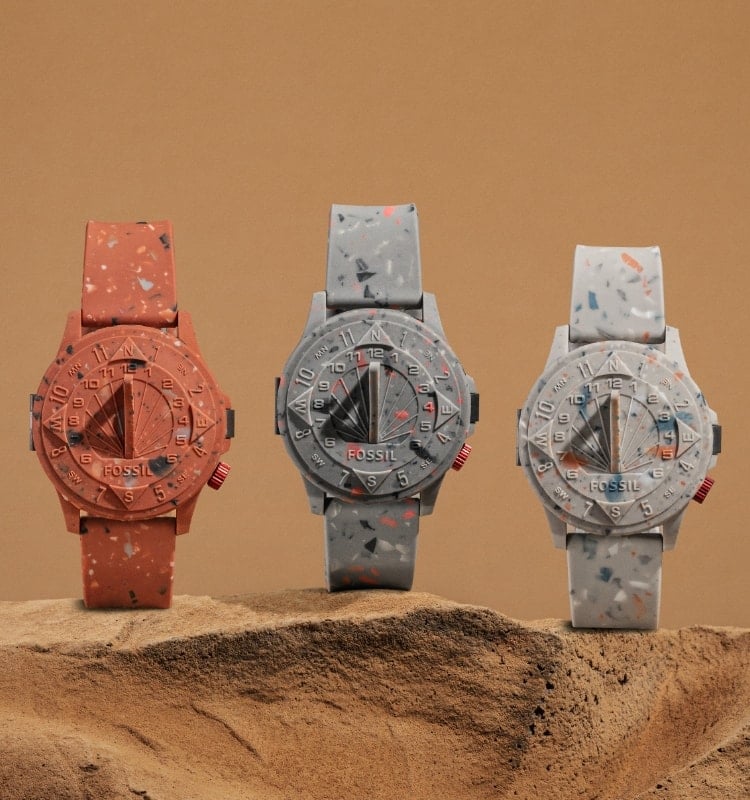 The exclusive design mixes retro futurism and mid-century elements in a nod to the history of both brands. With terrazzo inspired details, the watch was designed to look as if it were excavated from the Earth.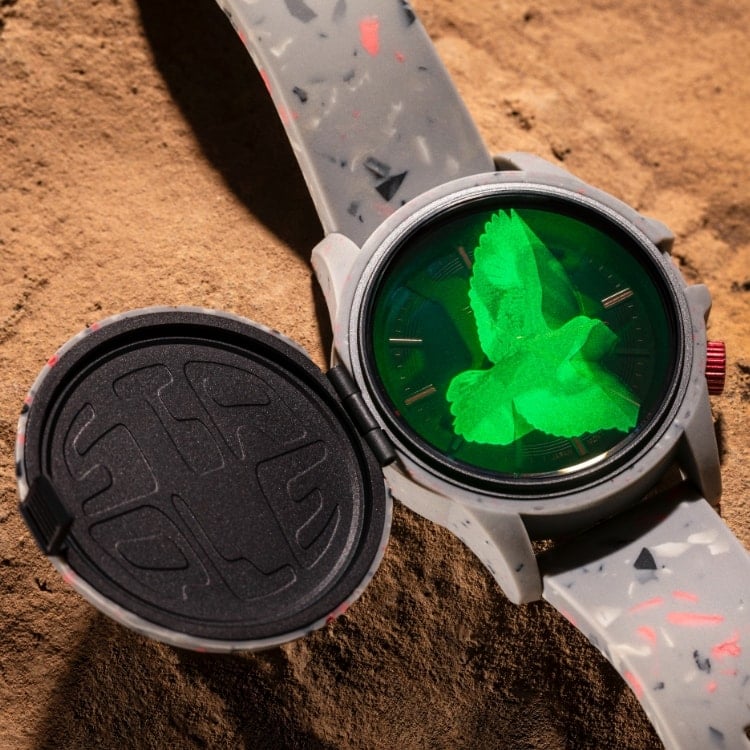 The design reimagines Fossil's iconic Sundial and Hologram watches to create one groundbreaking automatic timepiece. Open it up to reveal the STAPLE pigeon in flight.
An Inside Look
Watch Jeff Staple share the energy and inspiration
behind this limited edition collaboration.
"I grew up admiring everything Fossil did in the watch space. It's
an honour to be able to partner with them to reimagine what a
watch could look like in today's time."
- Jeff Staple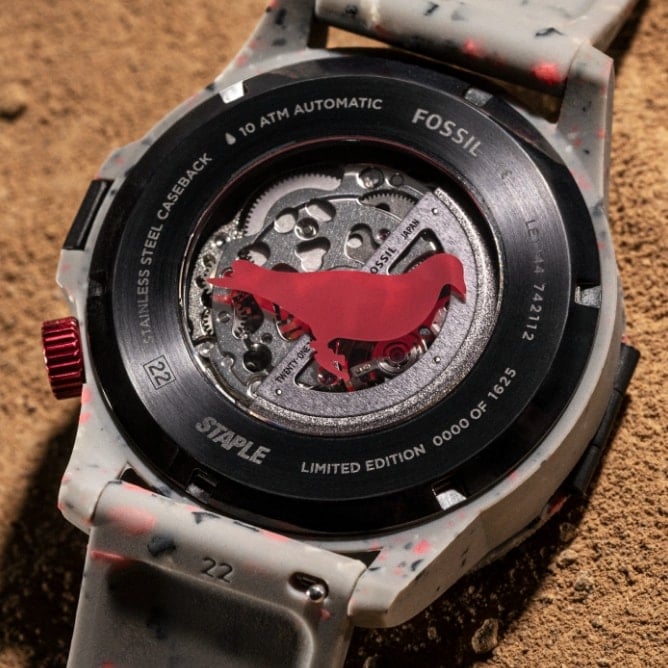 Special glass caseback featuring the
legendary pigeon logo.
Mimicking a terrazzo stone look, the case jackets
and straps are made from ground silicone for a
speckled, streetwear inspired style.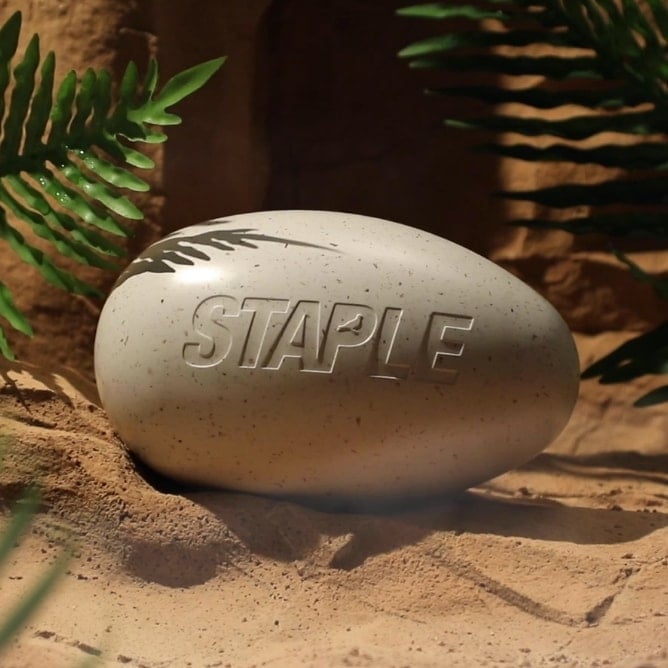 Packaged in an innovative egg-shaped tin.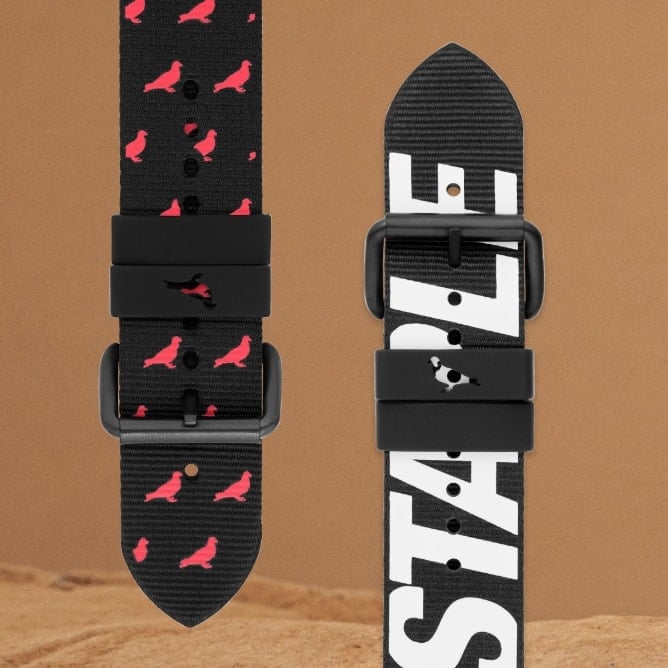 Personalise your watch with our custom designed,
interchangeable straps made from recycled materials.
Only compatible on watches with 22 mm straps