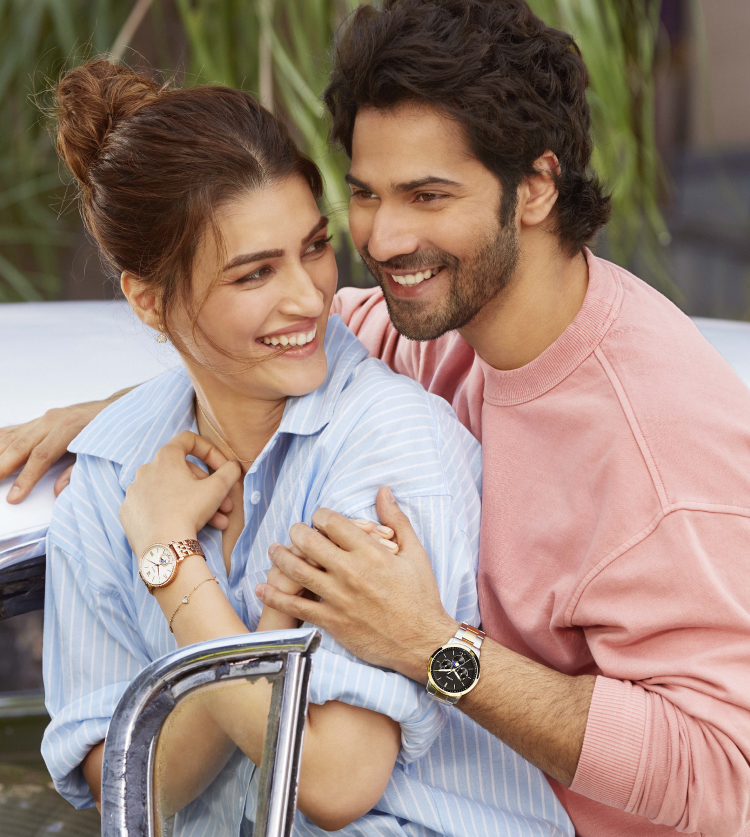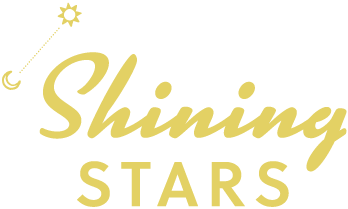 Our iconic watches, redesigned with new, celestial-tracking features.
SHOP NEUTRA
SHOP JACQUELINE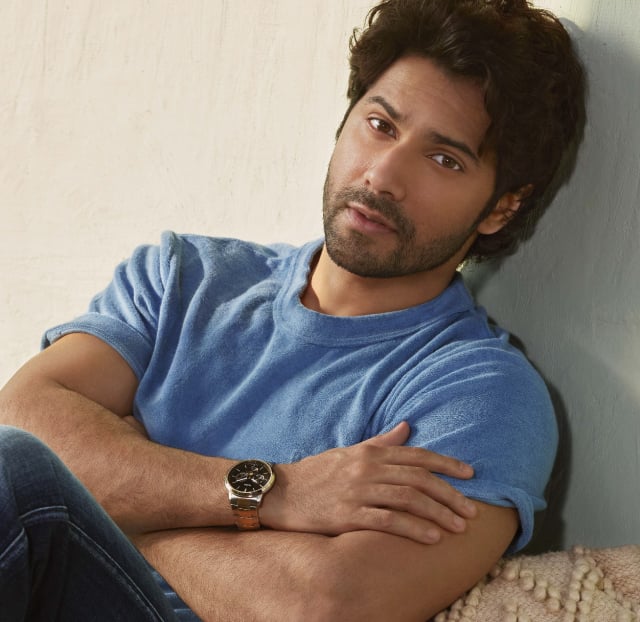 Neutra Moon Phase
Our bestselling watch now
track the lunar phases
SHOP NEUTRA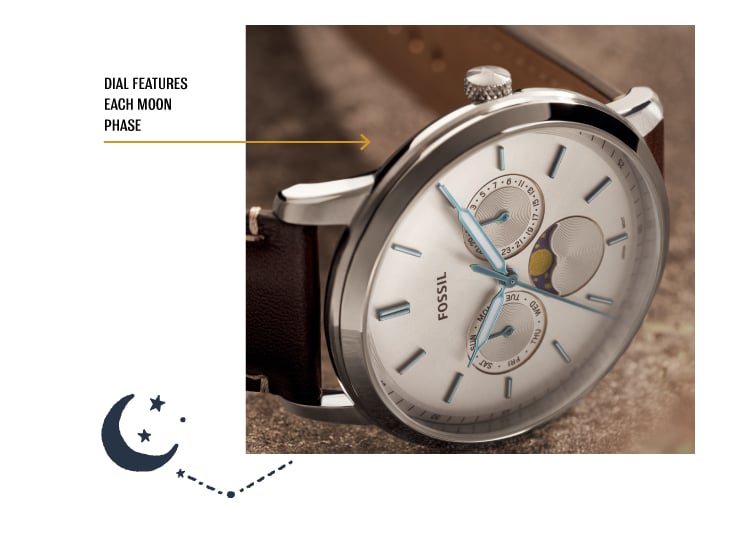 Day and Night Jacqueline
Setting Sun. Rising Moon. Our bestseller
just reached major star status
SHOP JACQUELINE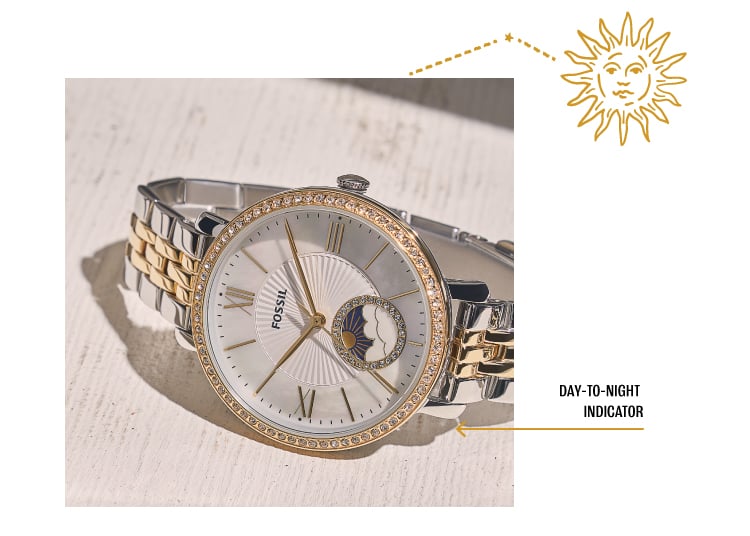 Fossil Shining Stars FAQs
What is the shining stars collection by Fossil?

Answer: The shining stars collection includes the Neutra Moonphase and the Jacqueline Sun / Moon watches. Each watch features a novel movement that tracks celestial features with a harmonious blend of sophisticated details and quality finishings.

What is the difference between a moonphase and a day and night watch?

Answer – The moonphase movement keeps track of the lunar cycle by way of sophisticated engineering. The sun / moon movement indicates the time of day or night. As the day goes on, a sun or moon gradually appears.

What are the different types of moonphase watches?

The types of moonphase watches are namely 'bosom' and 'radial'. While the bosom moonphase watch graphically showcases the moon's different phases inside a crescent-shaped aperture, the radial moonphase watch tracks the lunar cycle through an indicator hand.

How does a moonphase watch work? How does a day and night watch work?

Moonphase complications typically involve the placement of two identical moons on a disc under the dial. A 59-tooth driving wheel controls the movement of the disc using a mechanical finger to advance the disc once per day. On the completion of a single 29.5 day lunar cycle, the second moon appears in the aperture resulting in a total of 59 teeth (29.5 x 2). While the driving wheel remains constant, the details of the underlying moon disc will differ depending on the design of the dial and aperture.

What does the position of rest of a moonphase watch indicate?

It indicates that the watch is running

How to set the moonphase time and display?

The time of a moonphase watch can be set by following three simple steps as follows:
Pull the crown out to position IIII (watch stopped)
Turn the crown until the current time is displayed (remember the 24-hour cycle)
Push the crown back to position L
There is no quick change-correction available for the moon phase display. However you can set the moonphase display by following these steps:
Pull the crown out to position IIII (watch stopped)
Turn the hands forward by turning the crown , until the current moonphase display appears
Push the crown back into positon II and set the current date using the quick change
Push the crown back to position I.
How to apply the quick change correction for date?
It's imperative to note that blocking time for quick change date correction is from approx 9.30am to mid-night
Pull the crown out to position II (watch is still running)
Turn the crown until the current date appears
Push the crown back into position I.