CEDELLA MARLEY X FOSSIL International Women's Day Limited Edition Gold-Tone Brass Chain Necklace
This limited edition chain necklace features gold-tone brass, epoxy and a spring ring closure.
Product Details
Measurements:
Length: 431.8mm
Fashion Colour:
Gold-Tone
View More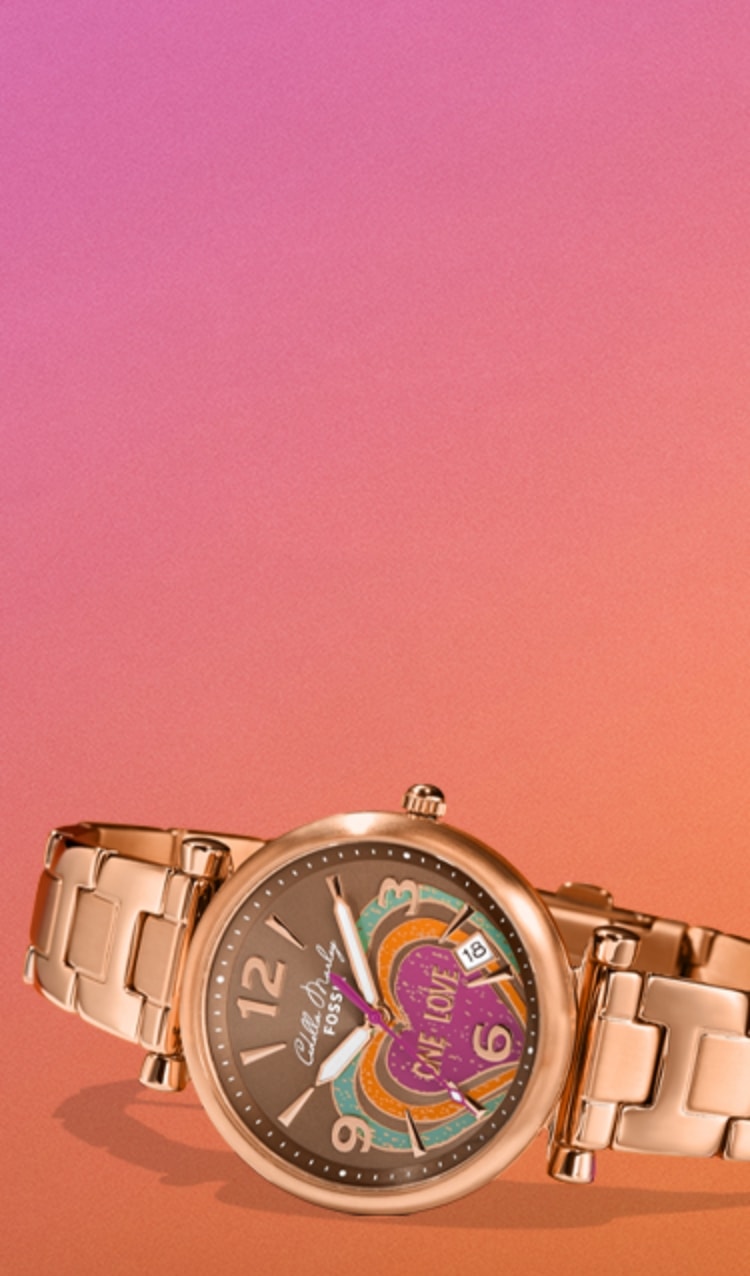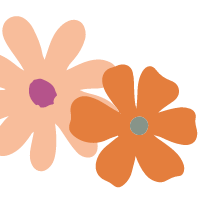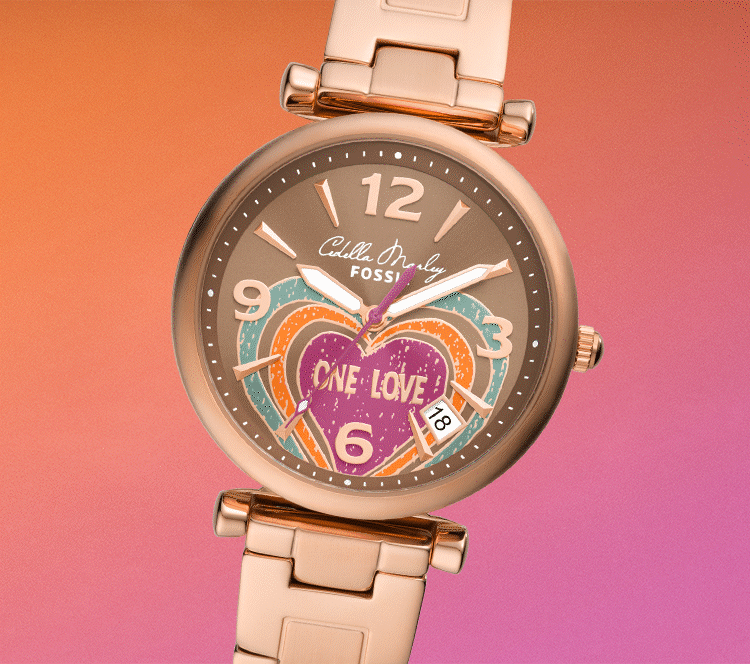 HONOURING
INTERNATIONAL
WOMEN'S DAY
We've partnered with author, designer and recording artist Cedella Marley to create a collection with reggae roots. Inspired by her father Bob Marley's hit single 'One Love', we reimagined our Carlie watch with the lyric and heart design.
IN HARMONY
Layer on the lyrics with this
exclusive charm necklace.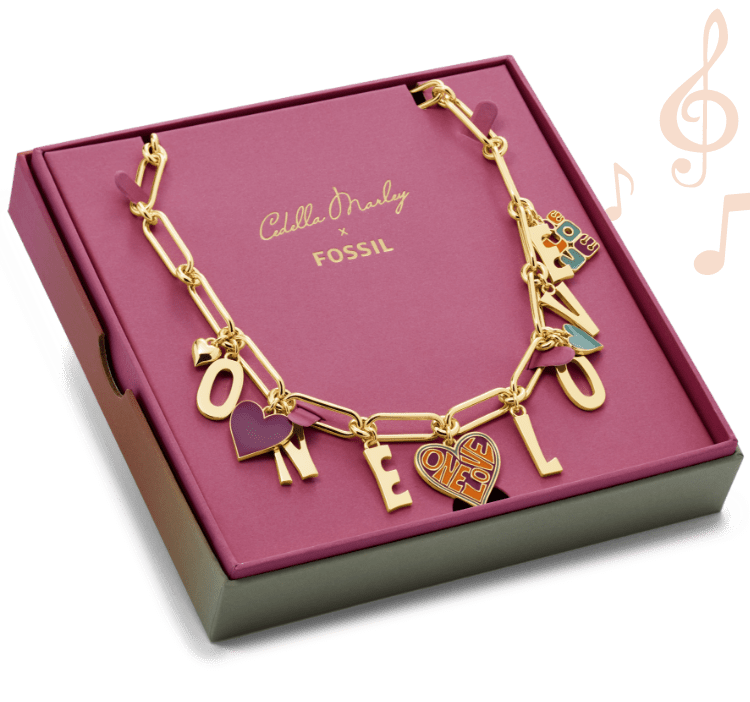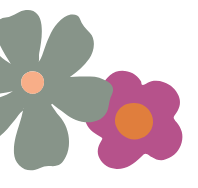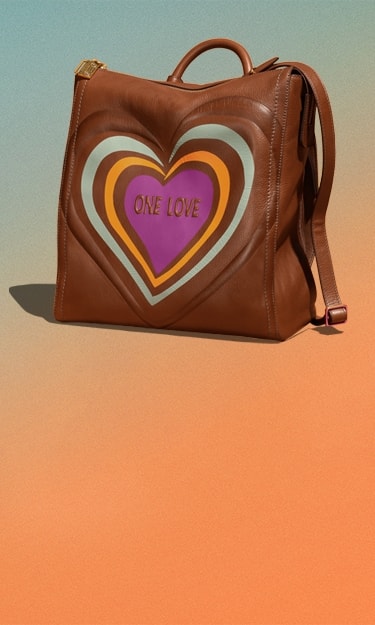 AWARD-WINNING
RECORDING ARTIST
PRODUCER | AUTHOR
FASHION DESIGNER | CEO
AWARD-WINNING RECORDING
ARTIST | PRODUCER | AUTHOR
FASHION DESIGNER | CEO
A lifelong advocate of philanthropy, Cedella is the director of the Bob Marley Foundation where she supervises a range of programmes that provide financial assistance and other resources to various institutions. She is a living embodiment of the fulfilment of the legacy: not just as the continuation of a legendary bloodline, but because she carries forward the ethics and values instilled in her during her upbringing believing that, with passion and purpose, we can make a difference in our communities, our country and ultimately the world.