Cedella Marley x Fossil International Women's Day Limited Edition Liza Zip Around Clutch
Virtual Personal Shopping Is Here
Schedule a virtual shopping experience with a store employee!
Product Details
Device Compatibility:
Fits up to an iPhone® 14 Pro Max and Samsung Galaxy S22 Ultra®
Material:
Eco Leather/Polyurethane Trim
Interior Material:
100% REPREVE® Recycled Polyester, Polyurethane
Interior Details:
13 Credit Card Slots, 1 ID Window, 1 Zipper Pocket, 2 Bill Compartments, 2 Gusseted Pockets
Measurements:
7.75" L x 1" W x 4.5" H
Silhouette:
Zip Around Clutch
Handle Strap Description:
Retractable Wristlet Strap
Hardware:
Old English Brass
Exterior Details:
1 Back Zipper Pocket
View More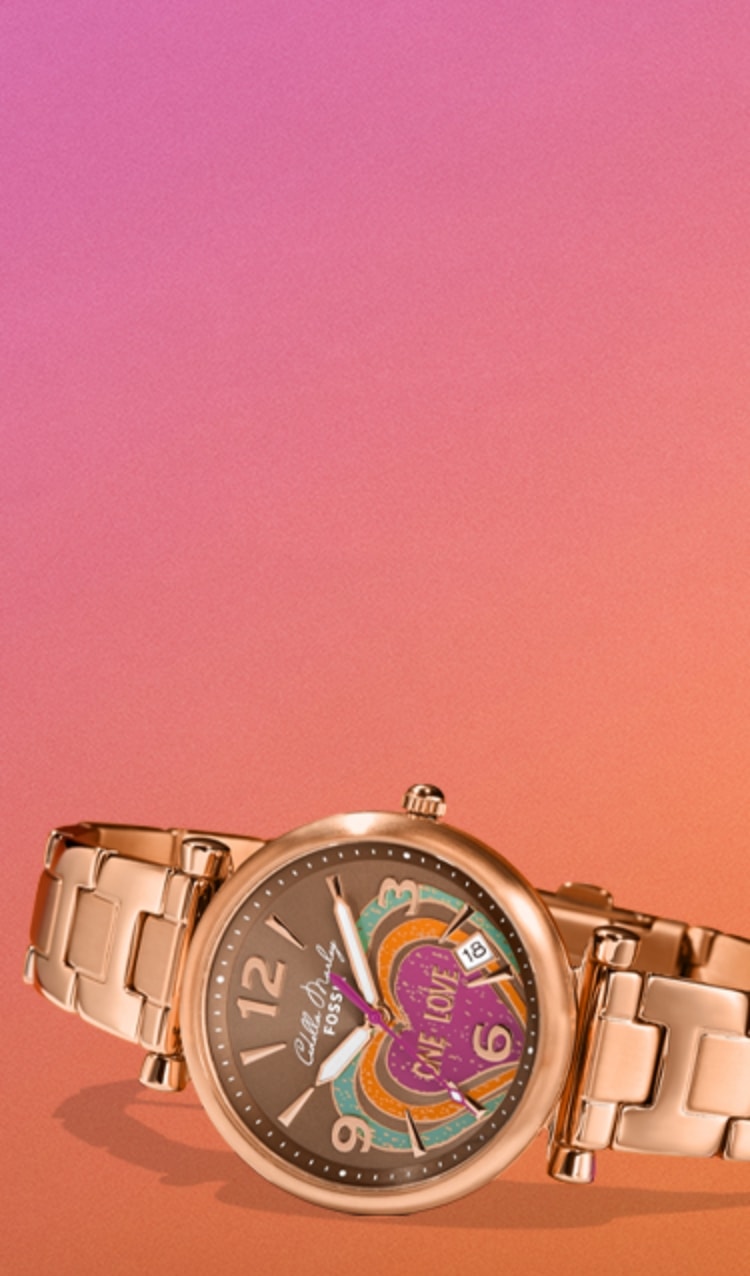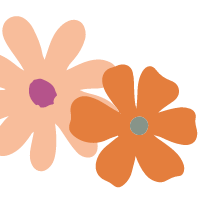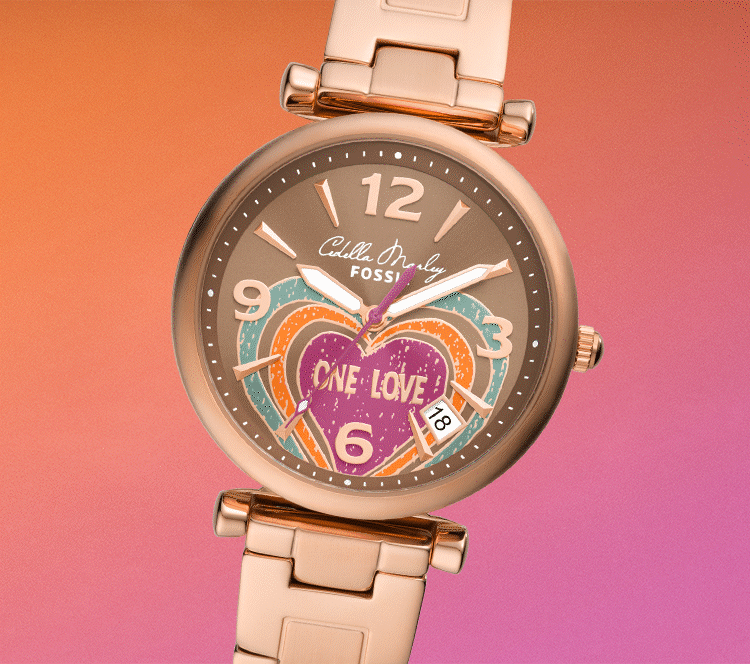 HONORING
INTERNATIONAL
WOMEN'S DAY
We've partnered with author, designer and recording artist Cedella Marley to create a collection with reggae roots. Inspired by her father Bob Marley's hit single "One Love," we reimagined our Carlie watch with the lyric and heart design.
IN HARMONY
Layer on the lyrics with this
exclusive charm necklace.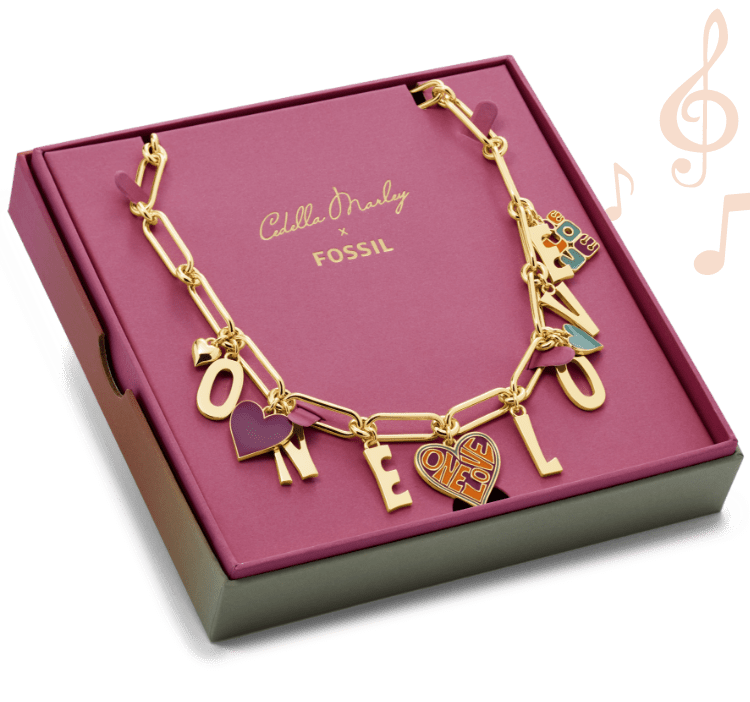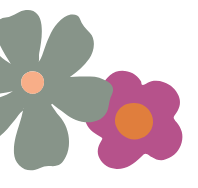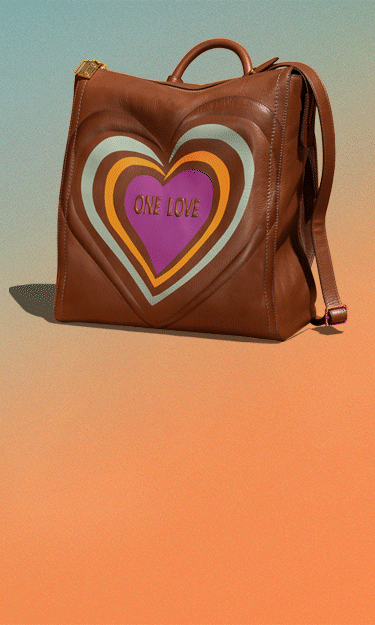 AWARD-WINNING
RECORDING ARTIST
PRODUCER | AUTHOR
FASHION DESIGNER | CEO
AWARD-WINNING RECORDING
ARTIST | PRODUCER | AUTHOR
FASHION DESIGNER | CEO
A life-long advocate of philanthropy, Cedella is the director of the Bob Marley Foundation, where she supervises a range of programs that provide financial assistance and other resources to various institutions. She is a living embodiment of the fulfillment of a legacy; not just in the continuation of a legendary bloodline, but also the way the ethics and values instilled during her upbringing carry forward the belief that, with passion and purpose, we can make a difference in our communities, our country, and ultimately the world.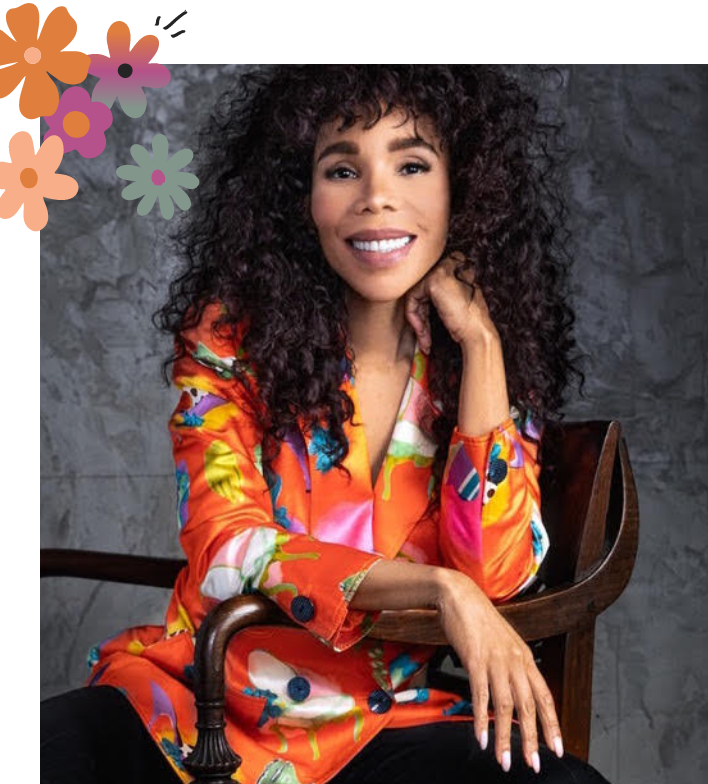 ECO-LEATHER FAQs
Q: What is eco-leather?
A: Eco-leather is our same high-quality leather, but tanned via a resource-efficient process that significantly reduces water consumption, wastewater pollution, CO2 emissions and waste.
Q: How is eco-leather different than leather?
A: Both leather and eco-leather are made from animal hides, however, instead of using a traditional hide preservation process, eco-leather uses a more eco-friendly tanning method, eliminating salt and ultimately the salt-rinsing process. As a result, we significantly reduce water usage in the tanning process (validated by a Life Cycle Assessment). Additionally, eco-leather helps reduce carbon emissions in transportation as we can increase the material quantity while reducing weight.
Q: Is eco-leather vegan?
A: No. Eco-leather is not vegan.
Q: Is eco-leather a plastic?
A: No. Eco-leather is 100% leather with NO plastic or polyurethane.
Q: Does the eco-leather break in at all?
A: Yes, eco-leather is leather so it will soften and wear-in as beautifully as our traditional leathers.