Virtual Personal Shopping Is Here
Schedule a virtual shopping experience with a store employee!
Product Details
Device Compatibility:
15" Laptop, Fits up to an iPhone® 14 Pro Max and Samsung Galaxy S22 Ultra®
Material:
Eco Leather/Nylon Webbing, Polyester Webbing, Polyurethane Trim
Interior Material:
Recycled Polyester
Interior Details:
1 Zipper Pocket, 2 Slide Pockets, 4 Elastic Loops, Back Compartment with 1 Padded Laptop Pocket, Front Compartment
Measurements:
11.5"L x 4"W x 15.5"H
Handle Strap Description:
1 Back Luggage Strap, 1 Top Handle, 2 Backpack Straps
Hardware:
Old English Brass
Shoulder Drop:
33" (End to End)
Exterior Details:
1 Back Slide Pocket, 1 Front Slide Pocket with Magnetic Snap, 1 Packable Water Bottle Holder, 1 Side Zipper Pocket, 2 Front Zipper Pockets
View More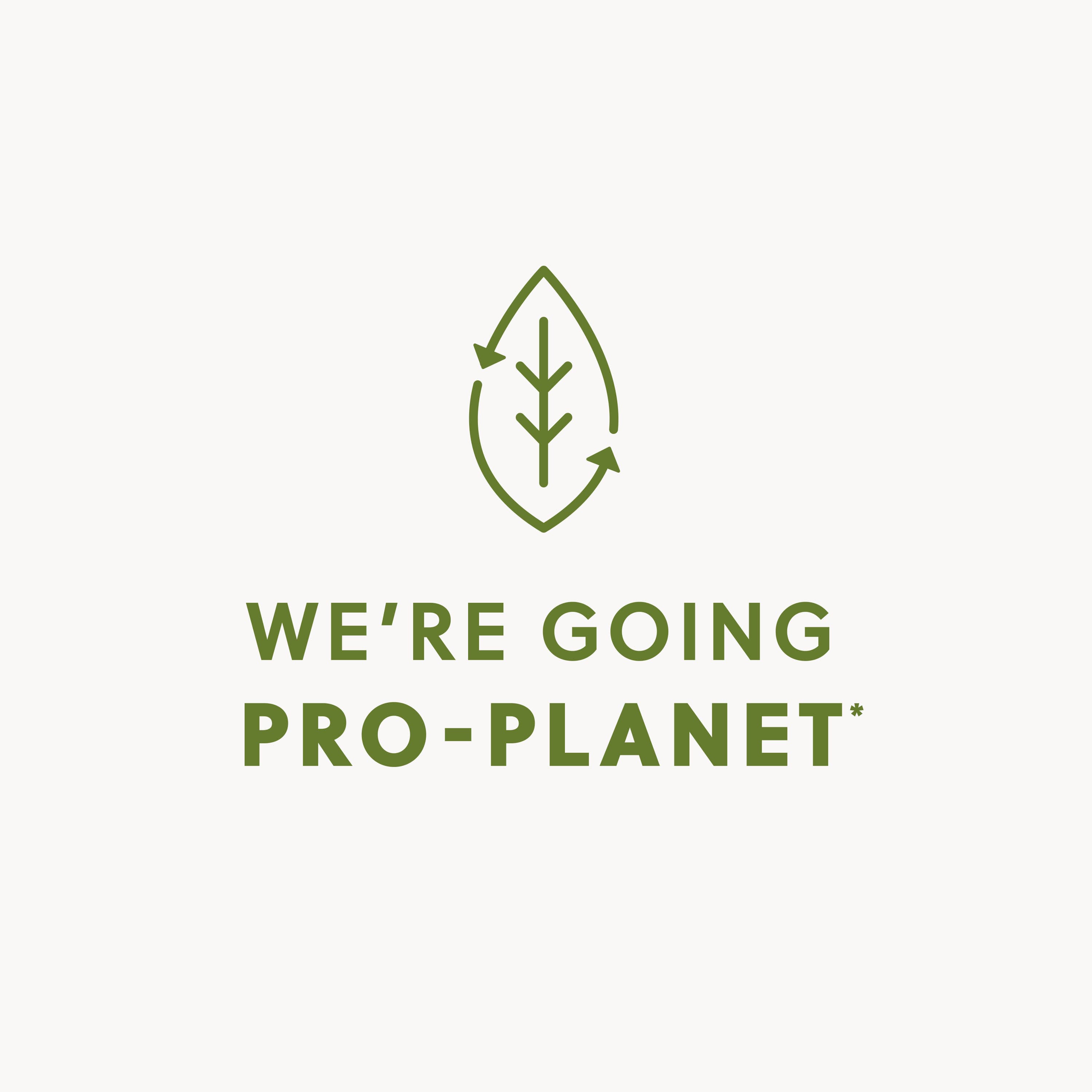 MADE WITH ECO-LEATHER SOURCED FROM A TANNERY CERTIFIED BY LEATHER WORKING GROUP
TO LEARN MORE, VISIT: MAKETIMEFORGOOD.COM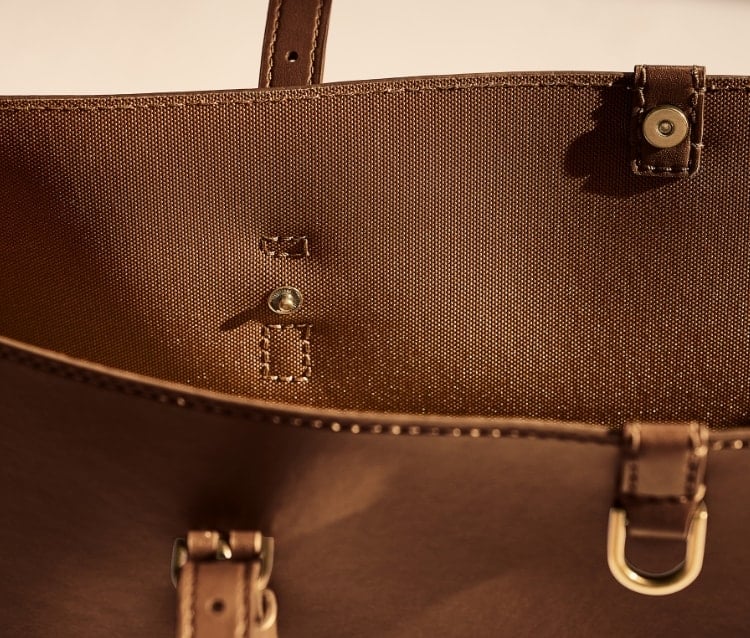 From Bottles to Beautiful
This fabric is made from post-consumer water bottles that have been converted to a resin that is texturized into a yarn.
The use of REPREVE® recycled polyester reduces energy consumption by 45%, water consumption by 20% and greenhouse gas emissions by 30% in comparison to virgin natural polyester.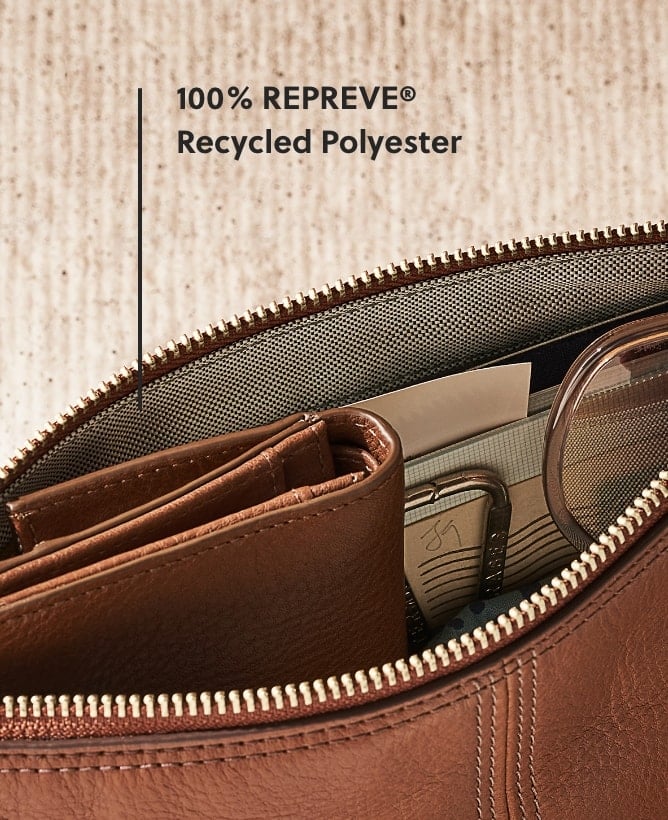 ECO-LEATHER FAQs
Q: What is eco-leather?
A: Eco-leather is our same high-quality leather, but tanned via a resource-efficient process that significantly reduces water consumption, wastewater pollution, CO2 emissions and waste.
Q: How is eco-leather different than leather?
A: Both leather and eco-leather are made from animal hides, however, instead of using a traditional hide preservation process, eco-leather uses a more eco-friendly tanning method, eliminating salt and ultimately the salt-rinsing process. As a result, we significantly reduce water usage in the tanning process (validated by a Life Cycle Assessment). Additionally, eco-leather helps reduce carbon emissions in transportation as we can increase the material quantity while reducing weight.
Q: Is eco-leather vegan?
A: No. Eco-leather is not vegan.
Q: Is eco-leather a plastic?
A: No. Eco-leather is 100% leather with NO plastic or polyurethane.
Q: Does the eco-leather break in at all?
A: Yes, eco-leather is leather so it will soften and wear-in as beautifully as our traditional leathers.