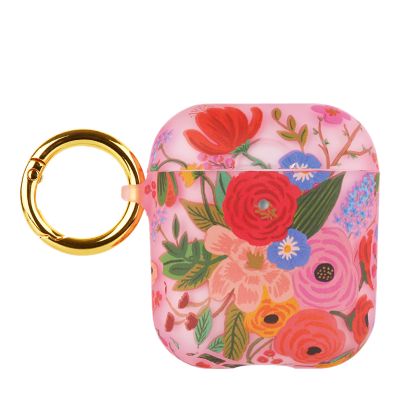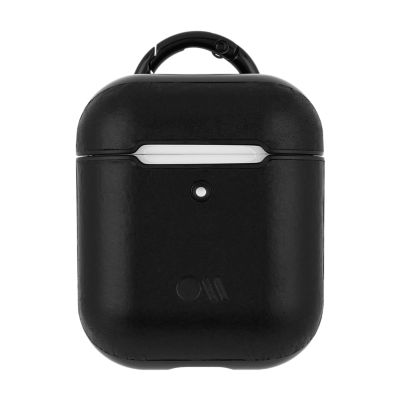 Airpod Cases Cover You From Scuffs and Scratches
Life happens—and with unforeseen drops or bumps, Fossil's Airpod case covers protect your tech from harsh realities. Simply replace your standard cover with these unique Airpod charging cases to avoid scratches and add some personality. Made from materials like leather or plastic, each wireless charging case for Airpods has durability you can rely on. Have no fear tossing them in your pocket, purse or backpack knowing that scuffs are no longer a concern here. These Apple Airpod cases are also great if you don't have a bag to store them in. Key rings attached to the cases make them easy to take on the go. Keep them with you at all times on your keychain to enjoy an impromptu listening break at any moment. Available in fun prints or sleek solid patterns, these wireless charging cases for Airpods will upgrade your listening device to a whole new level.
Wireless Charging Case for Airpods Upgrade Your Lifestyle
Wirelessly charging your Airpods makes it easy for you to focus on recharging yourself. After a long day, the last thing you want is to spend effort on taking the cover off your Airpod case. That's why these wireless charging cases for Airpods are here to make the task of charging smooth and painless. At the end of the evening, merely place your Airpods on your charging mat—case cover and all. When you wake up in the morning ready to go, they'll also be at full power ready to join you. Simply grab the wireless charging case for Airpods, toss it in your bag, and you're prepared to head out the door. This convenience is sure to free up more "me" time for you to enjoy before rushing to work or an appointment.
Throughout the day, you'll find yourself repeatedly thanking former you for choosing these Airpod cases. These cute and handy covers will level up your lifestyle in every circumstance. Whether you're riding on your morning commute or on a tarmac waiting for takeoff, keep your favorite podcast close by attaching the case's key ring to your travel bag. These cool Airpod cases are also ideal for hitting the gym. As you get in the zone with your pump-up playlist, your cover secures your case from any jostling your workout might have in store. Get focused for work or study by pulling out your wireless charging case for Airpods that's fully powered for hours in noise cancellation mode. Every event is made better with something to listen to, and these listening devices are made better with a helpful Airpod case cover.
Express Your Style With Fossil Airpod Cases
When you shop any of our wireless charging cases for Airpods, you'll be able to coordinate your tech with your ideal look. Cover designs like fun florals or cool leathers elevate Airpod cases into accessories that show off your personal style. Your Airpods help to make your feel heard, and these exciting covers will help you feel seen as well. Durability and convenience? Check. A fun appearance that you love? Now that's just the cherry on top.