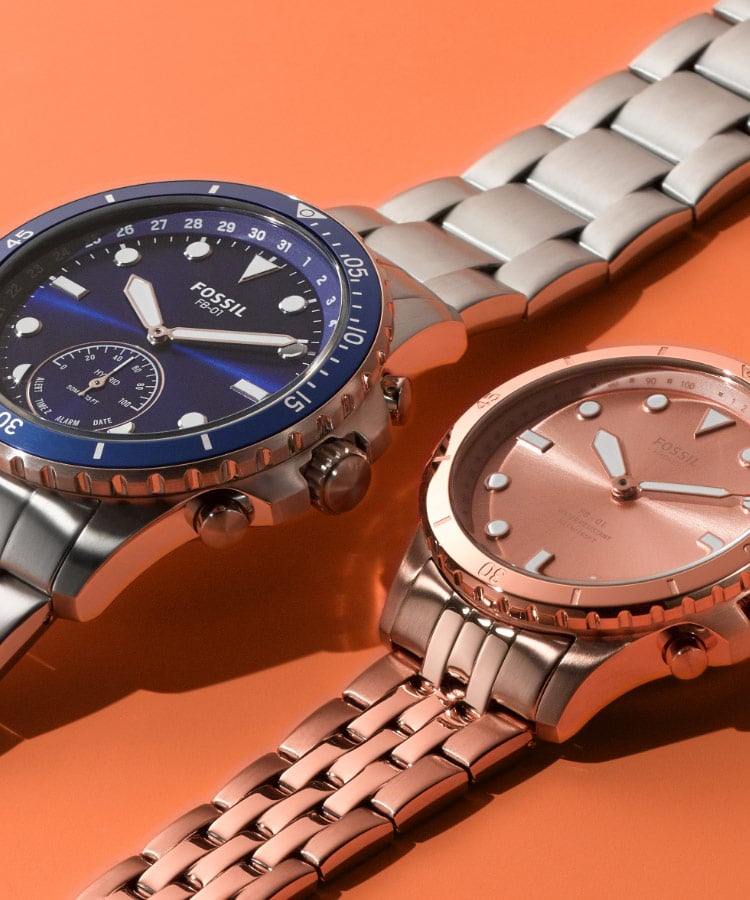 The
Hybrid Smartwatch
Looks like a watch. Acts like a smartwatch.
SHOP NOW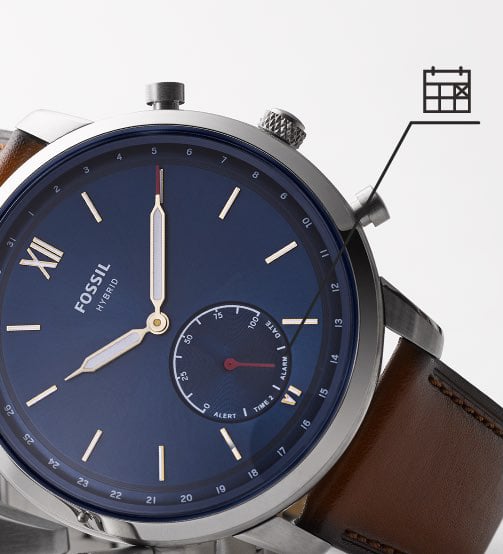 Stay
in touch
Receive texts, calls and social
messages straight to your wrist.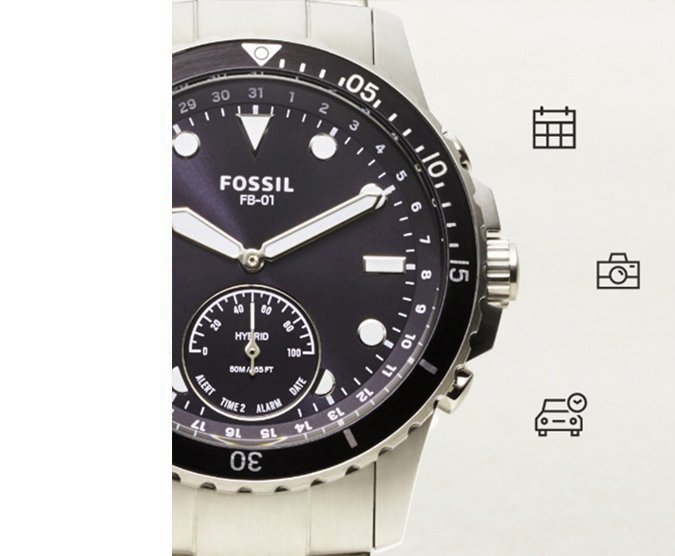 Pick your
presets
Ring your phone, check the date and more –
assign a function to your buttons.


No charging
needed
Our battery powered smartwatch keeps you connected, no charging needed (ever).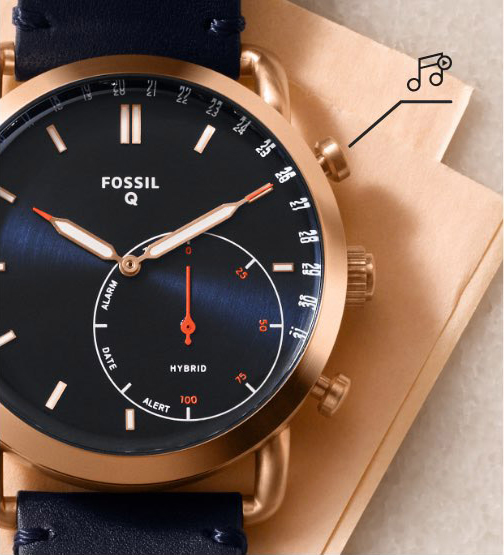 Control
your music
Control your volume, skip a track and
more – cue your music wherever you are.
Track your
activity
You move and it tracks steps, distance
and calories burned.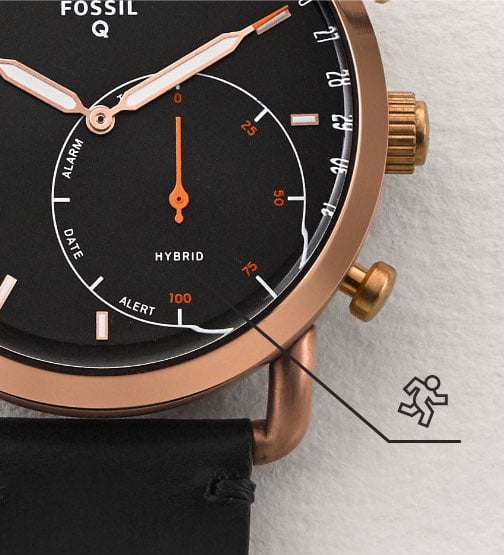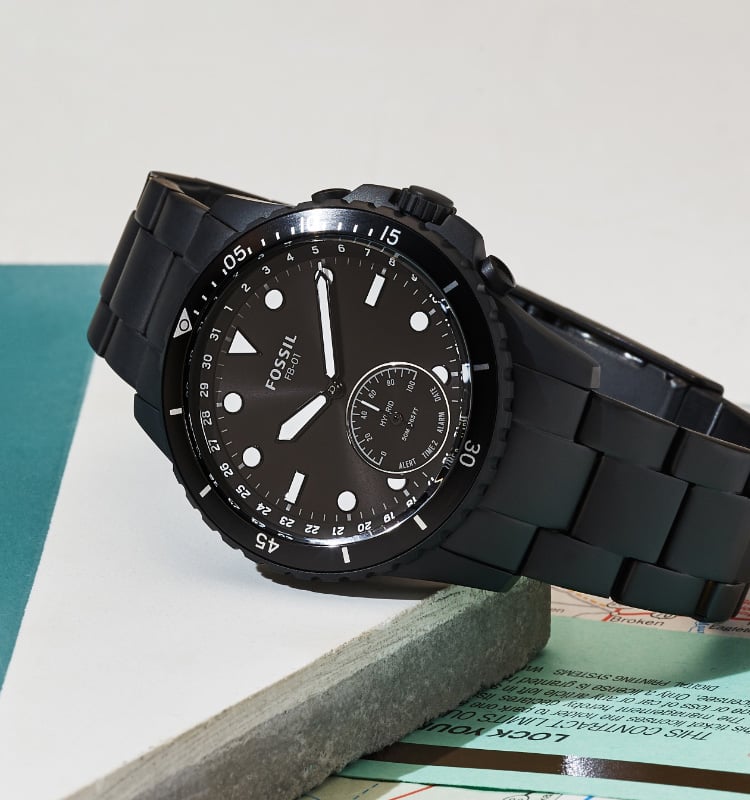 change time zones
Wherever you are, our hybrid instantly
updates to the current date and time.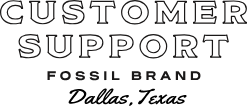 GET SET UP
Learn how to pair or set up your smartwatch,
get answers to frequently asked questions and more.
VISIT SUPPORT
CUSTOMER CARE
CUSTOMER CARE
Hours: Monday – Friday, 9 a.m. – 5 p.m.
Phone: +44 (0) 203 8685986
For international Fossil Support phone numbers, please click here.
Hybrid smartwatches are compatible with Android OS 5.0+ or iPhone 5/iOS 9.0+. Supported features may vary between platforms and countries.