Raquel Three-Hand Date Black LiteHide™ Leather Watch
This 23mm Raquel features a white satin dial, three-hand date movement and black LiteHide™ leather strap.
Product Details
Strap Material:
LiteHide™ Leather
Case Water Resistance:
5 ATM
Case Material:
Stainless Steel
Strap Fashion Color:
Black
Interchangeable Compatibility:
12MM
Closure:
Single Prong Strap Buckle
Strap Inner Circumference:
175+/- 5MM
View More
THE NEW LOOK OF
RAQUEL
This is it: the watch you'll reach for when you're headed out to seize the day. Elevated. Timeless. And engravable, so you can carry a personal motto or inspiring phrase with you every step of the way.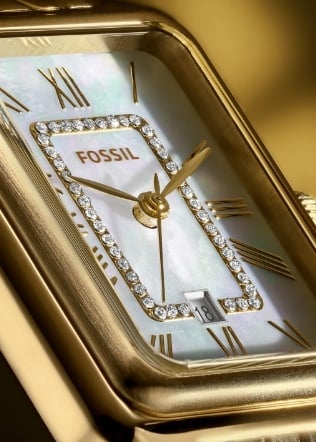 UNCOMPROMISING
DESIGN
A true icon from our archive, Raquel is a classic
we've updated with a larger case size, stunning
mother-of-pearl dials, crystal embellishments and
fine finishes. It's the epitome of timeless style.
CHOOSE YOUR STRAP
Wear Raquel your way with an of-the-moment
double wrap bracelet or leather strap. Or opt for a
seven-link bracelet made in a variety of fine finishes.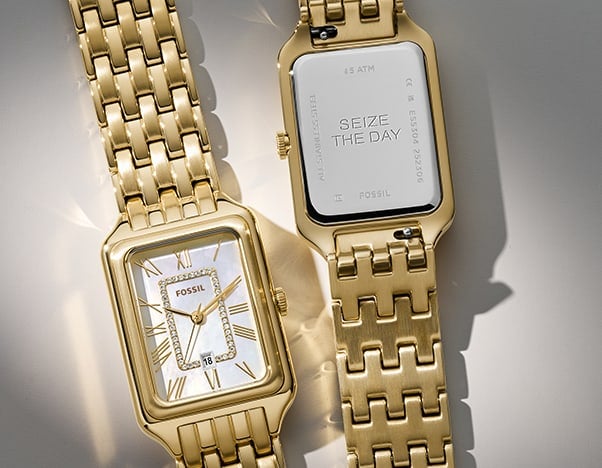 MADE FOR YOU
Your favorite phrase. Your monogram. An
inside joke or meaningful motto. Whatever it
is, engrave it and carry it with you like you've
got your own personal cheering section.
LITEHIDE™ FAQs
Q: What is LiteHide™?
A: LiteHide™ is our same high-quality leather, but tanned via a resource-efficient process that significantly reduces water consumption, wastewater pollution, CO2 emissions and waste.
Q: How is LiteHide™ different than leather?
A: Both leather and LiteHide™ are made from animal hides, however, instead of using a traditional hide preservation process, LiteHide™ uses a more eco-friendly tanning method, eliminating salt and ultimately the salt-rinsing process. As a result, we significantly reduce water usage in the tanning process (validated by a Life Cycle Assessment). Additionally, LiteHide™ helps reduce carbon emissions in transportation as we can increase the material quantity while reducing weight.
Q: Is LiteHide™ vegan?
A: No. LiteHide™ is not vegan.
Q: Is LiteHide™ a plastic?
A: No. LiteHide™ is 100% leather with NO plastic or polyurethane.
Q: Does the LiteHide™ break in at all?
A: Yes, LiteHide™ is leather so it will soften and wear-in as beautifully as our traditional leathers.