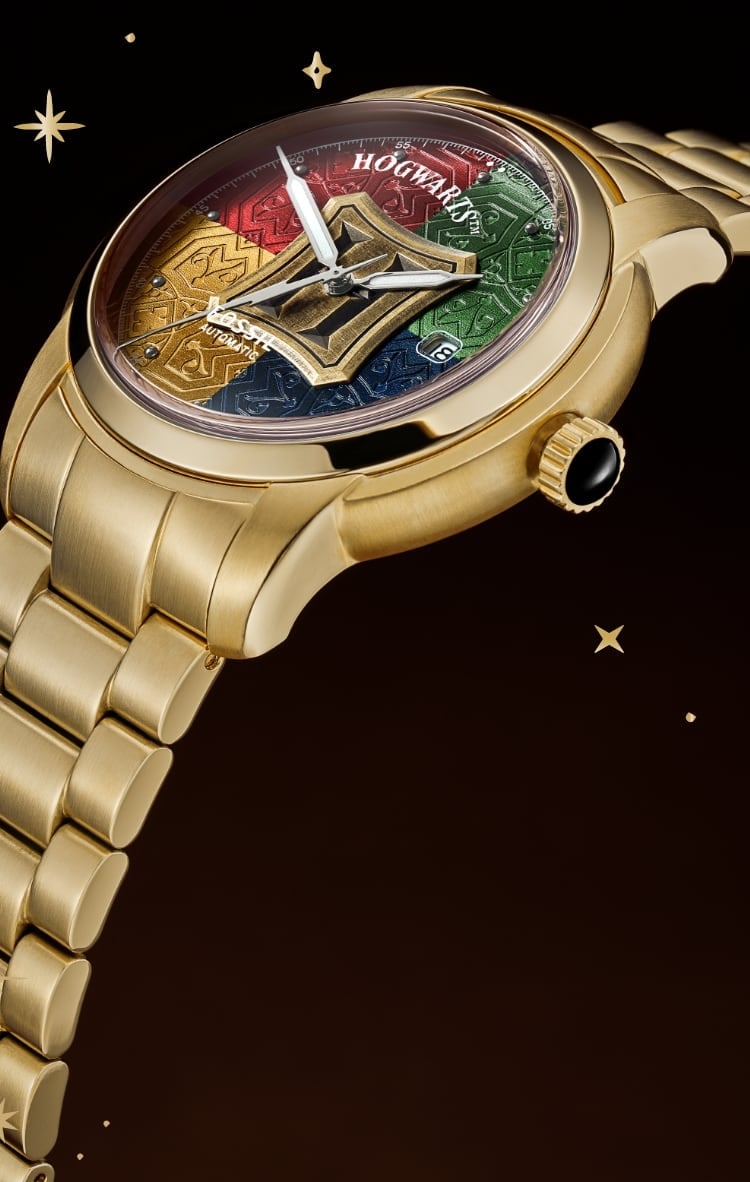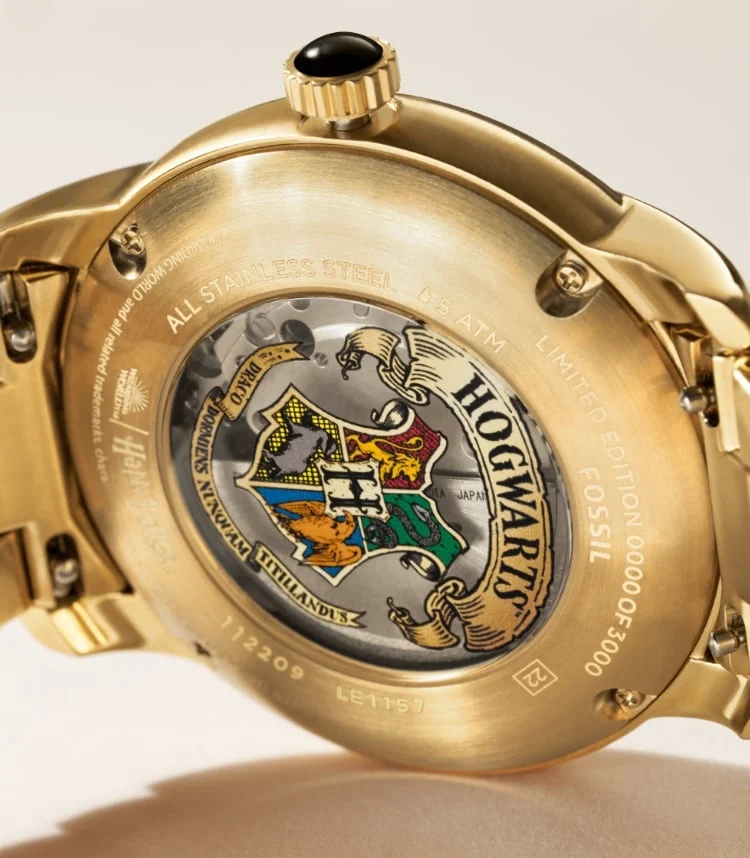 This exclusive timepiece features an ultra-precise Japanese automatic movement and pays homage to Hogwarts™ with a hidden crest on each individually numbered caseback.
SHOP NOW
Hogwarts™ House Styles
Our dedication to craftsmanship continues. We've redesigned our Fossil Heritage watch into four distinctive timepieces for each Hogwarts house. The individually numbered 40mm watches feature a three-hand quartz movement and colorful nylon straps while our Hogwarts necklaces feature a house crest and an "H" charm.
SHOP NOW